sports
Sometimes the big picture of parenting can be overwhelming. Taking the time to enjoy and celebrate individual moments is so important — a lesson I continually learn from my always in-the-moment son.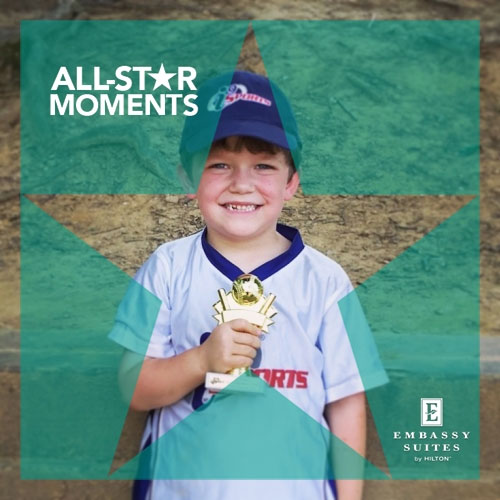 This past spring, Jon played on his first baseball team. We were excited to have found a county league that emphasized fun and learning, with each practice ending in an unofficial "game" that only loosely adhered to big league rules.
While never much of a jock myself, I have fantasized about being a Cool Sports Dad. The emphasis on "Cool" — not the hot-headed kind of dad that screams obscenities at umpires and such. There are plenty of other things to hound my kid about (flushing, for example), so Papa and I were looking forward to his first team sports experience being on the low-pressure end.
The season had lots of stops-and-starts, with several rain delays and a week skipped for holidays, but the last game day finally arrived. Not unexpectedly, there was a much higher percentage of parents in attendance — and I imagine expectations (real or imagined) weighed heavier upon the players' sweaty heads. I hung back for most of the game, only walking up to the fence to encourage and cheer when Jon was up to bat. The innings consisted of each child getting to bat once, with unlimited strikes until they got a hit.
As the game wrapped up, it became apparent that Jon would be the final player at bat. Even with the loosey-goosey rules, my heart quickened a bit — nervous for him, excited for me (or probably the opposite).